Sheri Hilger, LSCSW, LCSW
Kansas City Coordinator and Clinical Director


Sheri Hilger coordinates services for the Kansas City office in addition to her role as Clinical Director for the corporate system. She began her employment with Social Work p.r.n. in 1994 and over the years has worked in various roles for the company. She enjoys her connections with social workers, clients and community agencies throughout the Kansas City area.

To discuss employment opportunities or staffing needs, Sheri can be reached at 913.648.2984 or This email address is being protected from spambots. You need JavaScript enabled to view it.




Of Interest
"Suicide Prevention" CEU Opportunity from SSWLHC MO-KAN Chapter
Presented bt KC VA Suicide Prevention Team Lead, Cara Murray, LCSW virtually via Teams on Wednesday, September 6th and 27th from 12-1p. RSVP to Rebecca Lindquist at This email address is being protected from spambots. You need JavaScript enabled to view it..
---
Recent Study Finds General Public Holds Positive Perception of Social Workers
This national survey conducted by Ipsos finds Americans have a favorable opinion towards social workers based upon their experiences. View this article summing up findings, which will be released next month, to find out more specific public opinions regarding social workers.
---
Sound Meditation CEU
Our recent CEU, held at our Kansas City office, featured Emily Jeffrey, LSCSW, LCSW who led us in "Sound Meditation for Helping Professionals".
We learned about the benefits of sound, music and meditation, were guided through a sound bath meditation experience and provided with self-evaluation tools to rate individual moods before and after sound meditation.
Emily currently works with seniors with Agewise KC as a care manager and therapist. Her small business specializes in complementary health modalities for small groups/individuals to promote stress relief, wellness, deep relaxation and self expression using sound, energy and rhythm. View her information on Facebook and Instagram @ecjhealing.
---
Social Worker Licensure Compact
As of July 14, 2022 draft legislation for the Social Worker Licensure Compact has become available. To view, please click here.
---
The Lifeline and 988 - National Suicide Prevention Lifeline
988 has been designated as the new three-digit dialing code that will route callers to the National Suicide Prevention Lifeline. While some areas may be currently able to connect to the Lifeline by dialing 988, this dialing code will be available to everyone across the United States starting on July 16, 2022.
Learn more about this resource here.
---
KU School of Social Welfare Offers Variety of CEUs
We encourage you to visit the KU School of Social Welfare web page to learn more about the CE opportunities they are offering. The link above will take you to their current list of events.
---
New Revision to the DSM 5; What Social Workers Need to Know
After nine years, there is a new revision to the DSM 5, which is used by social workers and other mental health professionals to diagnose mental disorders. These new revisions, DSM-5-TR, have taken a stronger look at the impact of racism and Social Determinants of Health. "The New Social Worker" provides a brief overview here, and "Psychiatric News" more deeply addresses the new updates here.
---
Social Workers Continue to Lead the Charge In Pandemic Support
As all Americans feel the fatigue of the last two years, it is important to recognize the social workers that continue to support those in need and honor their careers through endless work. Here is a great read from the 'Washington Post' on the importance of social workers throughout the pandemic and beyond.
---
Johnson County Regionalizes Local Calls to National Suicide Prevention Lifeline
For those in Johnson County reaching out for help on the National Suicide Prevention Lifeline, they will now be speaking to local mental health professionals. This move by Johnson County Mental Health seeks to dive further into underlying issues and involve professionals that are knowledgable about the resources available locally. Read more about this transition here.
---
Social Work p.r.n. Announces Partnership with CEU Creations
We are so glad to be a featured sponsor with CEU Creations which will allow us to offer discounted CEUs to our staff. CEU Creations offers a wide-range of CEs that are informative, engaging and affordable.
Click here to view
the latest offerings and be sure to check back frequently as events are always being added.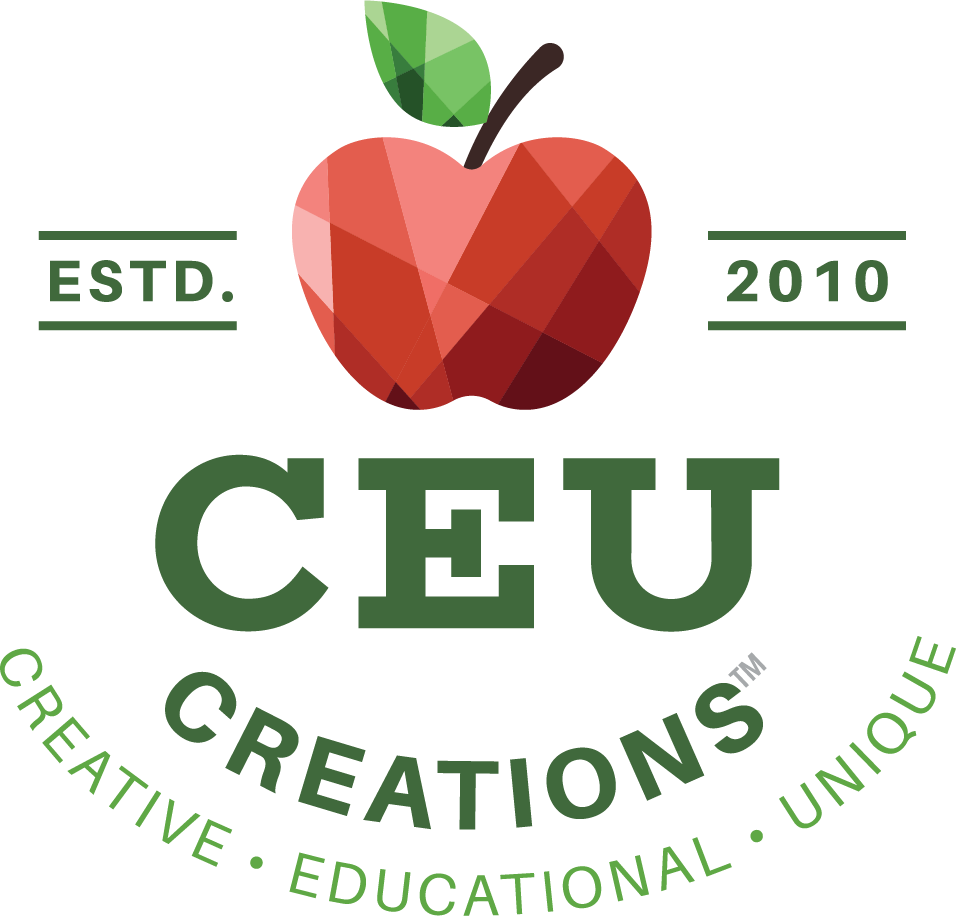 ---
New "Clinical Supervisor Training Manual" available for Kansas
We are happy to share the new "Clinical Supervisor Training Manual" for Kansas that was created to assist those seeking a clinical license in KS. We are particularly proud to see this on the Kansas BSRB website because Kansas City Coordinator, Sheri Hilger, was a member of the task force that put together this helpful manual during her tenure on the Social Work Advisory Board.
Click here to view the manual.
---
Happy Social Work Month from the Kansas City Office
As we celebrate the month of March and honoring social workers, it is important to recognize the essential role social workers play in our nation. This article shows the significant impact social workers have on the community, especially over this past year of unrest and uncertainty.
---
Social Work Month Events
Continue to check this web page for great events that are taking place throughout Kansas City during the month of March as we celebrate "Social Work Month"!
Click the links for more information:
ACMA Webinar Event- March 6, 2021
SSWLHC Webinar Event- March 9, 2021
KC Health Collaborative Innovation Summit - March 12, 2021 (The Kansas City Health Collaborative is hosting an Innovation Summit related to SDOH. This event is free and open to all. Please feel free to invite colleagues/network connections and others to attend!)
---
New Webinar Series Focused on Dementia
Beginning July 2020 through June 2021, MentorD will be offering a monthly dementia-specific remote learning and mentorship program for social workers. Click here to view the flyer and here to learn more about the presenters and get information on registration.
---
Resources For Social Workers Regarding COVID-19
With many Social Workers able to continue their work, understanding the importance of practicing safety when it comes to COVID-19 is imperative. Here is a collection of resources put together by the NASW to help direct Social Workers in their efforts.
---
Final edition of the "Call to Action: Kansas Social Workers in Support of Medicaid Expansion in Kansas NOW".
Thank you for your help in creating this "Call to Action". Please share with all of the KS Social Workers you know!
You can sign the petition here: http://chng.it/nnb6mSRR
---
The Benefits of Social Work Organizations in Our Community
Throughout the Kansas City area, numerous organizations exist to support social workers both educationally and professionally. Two such organizations, SSWLHC and ACMA provide networking and educational events throughout the year. ACMA is hosting an upcoming CEU event and SSWLHC is offering a series of networking events for health care social workers and those entering the social work field. Be sure to check our Kansas City calendar to see what events are taking place in the community!
---
Now Forming New Supervision Group
Do you want to become a LCSW/LSCSW and don't know where to get the necessary supervision? Do you want to jump start your career by becoming licensed? Social work p.r.n. can help!
The Kansas City office of Social Work p.r.n. is forming a new supervision group. Our clinical supervision meets the requirements of the Kansas Behavioral Sciences Regulatory Board and Missouri Division of Professional Registration for individuals seeking licensure as a clinical social worker.
Location: Social Work p.r.n. office, 10680 Barkley, Ste 100, Overland Park, KS 66212
Cost: $25 per person for group sessions, $60 per individual session
There is no cost for group supervision if you are currently working on assignment with Social Work p.r.n. Please email This email address is being protected from spambots. You need JavaScript enabled to view it. to register.
---
The Critical Role of Social Workers in Our Schools
As the mental health needs of our students increase, so does the importance of the social workers that support them. With Kansas students ranking in the top 10 for suicide rates, addressing mental health is becoming more pressing.
The passing of new legislation will help school districts connect their students with mental health centers more appropriately. Read more about this new legislation and the importance of school social workers here.
---
Be An Author in the new book 'Rooted in Strengths: 30 Years of the Strengths Perspective in Social Work'
In 1989, 'A Strengths Perspective for Social Work Practice' was published in the journal "Social Work' by researchers at the University of Kansas, and the Strengths Perspective was born. To celebrate the past 30 years, this book will be published including peer review chapters.
Social workers are encouraged to submit chapters describing how the Strengths Perspective has been adopted or evolved within your own work in practice, research/scholarship, or teaching.
To learn more and to submit your chapter, visit this link.
---
New Textbook Helps Students Understand the Link Between Social Work Theory and Human Behaviors
Recently, two University of Kansas social welfare professors published "Human Behavior Theory for Social Work Practice". This textbook helps students understand the link between social work practice and theory. The authors felt there was a need for this type of book that exposed students to new ideas and discussed how theory plays out in human relationships. Learn more about this new book from this article written by the University of Kansas.
---
Kansas Bill That Will Increase Social Workers in the State Currently Pending
Currently, the state of Kansas boasts one of the most aggressive licsensure standards in the country. A bill pending with the Senate proposes lowering these standards in an attempt to address the social worker shortage that exists. Learn more about this bill and get an understanding of why this proposal is necessary for Kansas here.
---
Searching For Jobs Outside the Traditional Social Work Setting
Our founder, Joan Upshaw, was a strong believer that social workers could bring value to any position or organization. All of us at Social Work p.r.n. support that belief. This insightful article from USC's online Doctor of Social Work program details the challenges and benefits of moving from the nonprofit world into a corporate setting.
---
Social Workers in Integrated Care Settings
This brief video put together by the Integrated Health Scholars Program of Social Welfare at the University of Kansas conveys the key aspects of what social workers do in an integrated health care setting. Learn more about a typical day of a social worker in this type of setting as well as the lasting impact social workers can make.
---
University of Kansas Receives Grant to Support Child Welfare System Improvement Initiatives
An $8 million,
five-year grant
received by the University's School of Social Welfare from the U.S. Department of Health and Human Services will go to the Kansas Strong for Children and Families project. Three main outcomes are on the agenda for the public-private-collaboration, Akin said: a decrease in the number of children entering the foster care system, an increase in family reunifications and an increase in adoption rates for children who cannot return to their family.
---
Olathe School District Works to Save Student Lives
As teen suicide continues to rise, the Olathe School District is taking action to help combat this issue. Using a new tool, called SOS (Signs of Suicide) the school district is helping students score themselves to find out if they need additional help. Learn more about this great program here.
---
Suicide Prevention
Did you know that in the United States, the suicide rate is almost 2.3 times as high as the homicide rate? As social workers, we are often handling delicate situations that revolve around these thoughts and the overall prevention of the act of suicide. Here is a great article that shares alarming facts and educates us on "Suicide Risk in Schools: What Social Workers Need To Know".
---
Olathe School District Hoping to Introduce Animal Therapy
With the additional stress that violence in the school is adding onto already anxious students, Olathe Schools are hoping to add a sense of calm into children's lives. A local social worker assisting two schools in the district is currently raising the money needed to provide the therapy throughout the upcoming school year. Click here to learn more.
---
Recognizing the Need For School Social Workers
We encourage you to read this interview with Samantha Boatwright, a licensed clinical social worker who works with public school kids in Georgia. Those in these roles are stretched thin providing much needed mental health services to kids around the country.
In this article, Boatwright shares how she's hoping to help families struggling to understand mental illness in children and why working with children on their mental health is crucial for development.
---
Why Companies Need Social Workers
Social workers can fill a variety of roles for companies, but as researchers are finding employing social workers for employees' mental health can increase overall performance. Having social workers on staff can also help keep management's decisions in check with ethical guidelines and evolve HR departments. Read this great article to learn more about why companies need social workers.
---
Updates to Missouri Licensure for Social Workers
On June 1, 2018, one of the last acts before resigning from office by Gov. Greitens was signing a variety of bills and House Bill (HB) 1719 was among them. HB 1719 requires two (2) new additions to Missouri licensure for social workers regarding continuing education for health and mental health providers upon first being issued a license and for those that are renewing a licensing. The bill indicates that 2 hrs. of continuing education shall be required in the areas of suicide assessment, referral, treatment, and management. Section 324.046 is a blanket section for other disciplines that are not on a 2 yr. renewal cycle and does not apply to social work licensure, please adhere to sections 337.612 and 337.618. The State Committee for Social Work has determined that in order to implement the requirement for application and renewal; it will not take effect until 2019. Thus, giving them time to notify licensees in the 2019 renewal cycle and to develop the form for new applications beginning in 2019.
Licensure Application:
337.612. 1. Applications for licensure as a clinical social worker, baccalaureate social worker, advanced macro social worker or master social worker shall be in writing, submitted to the committee on forms prescribed by the committee and furnished to the applicant. The form shall include a statement that the applicant has completed two hours of suicide assessment, referral, treatment, and management training
Licensure Renewal:
337.618. Each license issued pursuant to the provisions of sections 337.600 to 337.689 shall expire on a renewal date established by the director. The term of licensure shall be twenty-four months. The committee shall require a minimum number of thirty clock hours of continuing education for renewal of a license issued pursuant to sections 337.600 to 337.689, including two hours of suicide assessment, referral, treatment, and management training.
Please watch NASW Missouri Chapter's website and email notifications for workshop opportunities at the Symposium, Conference, and in the CE Series Spring and Fall. I am sure there will be live workshops and webinars as well as pre-recorded programs to register for as we want to make sure to assist with the new continuing education requirements for social workers.
If you would like to schedule an on-site ce program for social workers, please don't hesitate to contact the chapter office at This email address is being protected from spambots. You need JavaScript enabled to view it. or call 573.635.6965 and speak with Jennifer Engelby, Professional Development Coordinator.
---
KU Part of Grant Project to Support Native American Families
The Kansas Serves Native American Families program is a $3 million, five-year collaborative partnership between KU's School of Social Welfare and social services at Prairie Band Potawatomi Nation, Sac and Fox Nation, Iowa Tribe of Kansas and Nebraska and potentially Kickapoo Tribe in Kansas. University of Kansas researchers are part of a grant project that will work to support Native American parents and children at risk of entering or in the child welfare system with an evidence-backed, culturally adapted parenting skills training program. Learn more here.
---
Missouri Department of Economic Development awards $1.8 million to Help Missouri's youth
The Missouri Department of Economic Development (DED) approved a total of $1,829,040 to strengthen programs across the state that encourage positive development among Missouri's youth. The Youth Opportunities Program was created to broaden and strengthen opportunities for positive development and participation in community life for youth (21 years old and under), and to discourage youth from engaging in criminal and violent behavior.
Learn more here.
---
KCPD Expands Social Work Program
The KCMO Police Department has recently announced plans to expand the number of social workers assisting officers. Each of the six patrol divisions will now have a social worker on staff to interact with those in need.
---
Kansas budget proposal to include $16.5 million increase for child welfare services
Lt. Gov. Jeff Colyer announced Monday that the administration will seek a $16.5 million funding increase over two years to bolster child welfare services at the Department for Children and Families. Colyer listed several areas where the new funds would be focused, including the hiring of 20 additional child welfare staff; the hiring of investigative staff to help track down missing children; fingerprinting and background checks for foster care providers; improvements to a center where people can report suspected abuse and neglect; and more funding for family-preservation programs that are designed to prevent at-risk children from being taken into foster care.
---
Social Work Takes More Than A Good Heart
The state of Kansas has recently faced a decline in experienced social workers. This shortage has caused meaningful positions to be filled by those unqualified to make the correct decisions for children in need. Becky Fast, Executive Director of the Kansas chapter of the National Association of Social Workers explains further in this insightful article.
---
Clinical Supervision Available
If you are a social worker seeking clinical supervision to obtain your LSCSW or LCSW in Kansas and/or Missouri, feel free to contact Sheri Hilger, Clinical Director/Kansas City Coordinator at This email address is being protected from spambots. You need JavaScript enabled to view it. to learn more about our Supervision Program. We currently have openings for both group and individual supervision.
---
NASW Issues Amended Code of Ethics
On August 4, 2017, the Delegate Assembly of the National Association of Social Workers approved a number of significant amendments to the NASW Code of Ethics. These changes, the first since 2008, will go into effect January 1, 2018. It is expected that the new Code will be online (www.socialworkers.org) by late October, and print copies can be pre-ordered from NASW Press, available November 1.
The changes to the Code include some of the most significant changes since the 1996 version was approved. Professional social workers need to keep up to date on the changes to the Code, not only to avoid malpractice, but also to promote the highest standards of ethics in their everyday practice.
Get a head start on understanding the changes to the code of ethics by attending a 3-hr workshop- "Ethics for 2017 & Beyond"- on Saturday, December 9, 2017 presented by Grey Endres, MSW, LCSW, LSCSW with Lifeworks Family Treatment Group. Click here for additional details
---
KU School of Social Welfare Receives Grant From HRSA
We are excited to share the news that the KU School of Social Welfare has received a four year grant award from HRSA (Health Resources and Services Administration) to offer an Integrated Health Scholars Program. This program will build upon the existing Behavioral Health Scholars Program and will support efforts to increase the number of social work professionals working in rural communities throughout Kansas.
With this grant, 112 clinical MSW students will receive specialized training in integrated behavioral health practice to better serve those in need throughout the state.