Latoya Stewart, MSW, LGSW
Baltimore/DC Coordinator

Latoya received her MSW and BSW from Morgan State University. Latoya's professional social work experience has been varied, with experience in inpatient and outpatient mental health settings, child welfare and juvenile services. Latoya is a Baltimore/DC metropolitan area native who recently joined Social Work p.r.n. in 2017.

To discuss employment opportunities or staffing needs, Latoya can be reached at 443.259.0504 or This email address is being protected from spambots. You need JavaScript enabled to view it..



Of Interest
Why Companies Need Social Workers
Social workers can fill a variety of roles for companies, but as researchers are finding employing social workers for employees' mental health can increase overall performance. Having social workers on staff can also help keep management's decisions in check with ethical guidelines and evolve HR departments. Read this great article to learn more about why companies need social workers.
---
Thank You To Our Great Affiliates!

This past Tuesday, Latoya Stewart and 3 of our Baltimore/DC affiliates (Elena Turner, Donna Wright- Miller and Leandra Cook), with the help of Thrive DC, served over 70 persons within the homeless population who suffer from physical and mental illness.
These ladies helped with food preparation, served food, manned coffee stations, set up dining rooms and prepped over 60 grocery bags filled with holiday food items slated to be given out later that day.
We would like to humbly thank our affiliates for giving their time to help support this initiative.
Thrive DC welcomed our support, especially since their budget was recently cut which forced them to cut back on their community driven services. On even given day they can provide supports and services to over 200 people at a time.
---
We Want To Thank You!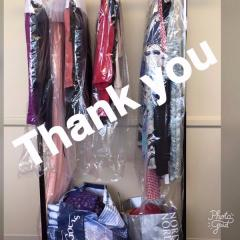 The Baltimore/ Washington office would like to thank all of those who attended the Open House on September 8, 2017. Social work candidates were interviewed on the spot and connected to potential employment opportunities. Agency attendees learned more about our staffing services and were given the opportunity to connect with the location coordinator directly to discuss potential staffing needs. New affiliate, Sharron Jackson was our lucky raffle winner for the afternoon.
And the underlying reason for our event- the clothing drive. A special thank you to active affiliate, Mariam Saidy- Jah and her family for their contribution. Donations will be dropped off to WorkBaltimore on
September 14, 2017
.
We appreciate all of the positive feedback and will keep you posted on up and coming events.
---
Baltimore Ceasefire Weekend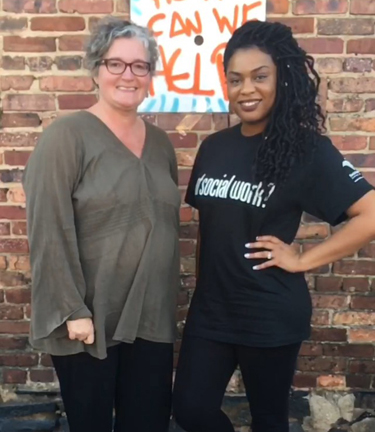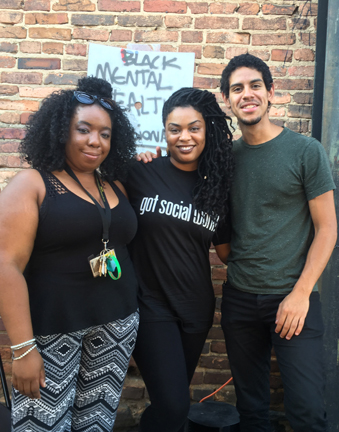 Social Work p.r.n. had the opportunity to volunteer alongside other Social Workers and mental health professionals to support the Ceasefire initiative. The initiative allowed for several disciplines from Legal, health and mental health backgrounds to promote life through free access to key resources and support for residents in high violence neighborhoods.
Thank you Out for Justice Inc for inviting Social Work p.r.n. to participate in your grassroots initiative.
---
New training program - Supervisory Leaders in Aging (SLA)
The Maryland Chapter of NASW under the auspice of National NASW and the John A. Hartford Foundation is announcing a new training program - Supervisory Leaders in Aging (SLA). The program is designed to improve the delivery of health care and social services to older adults by strengthening the supervision of social work staff providing direct social services. MSWs working as supervisors or as managers providing supervision to staff, in any setting, who provide direct social services to older adults are eligible to apply. Both experienced and novice supervisors are encouraged to seek this advanced training
To apply on-line go to: www.socialworkers.org/sla
For more information and to register, contact Daphne McClellan, This email address is being protected from spambots. You need JavaScript enabled to view it.
---
Social Work p.r.n. informational sessions
The Baltimore/DC office will hold Informational Sessions on the third Wednesday of every month at 11am. Those interested should RSVP to Latoya Stewart at This email address is being protected from spambots. You need JavaScript enabled to view it. or by phone at 443.259.0504.
---
Become a member of MD Responds
The Maryland Board of Social Work encourages social workers to become a member of MD Responds. Administered by the Maryland Department of Health and Mental Hygiene (DHMH), Office of Preparedness and Response (OPR), MD Responds is the primary resource for emergency public health and medical volunteers for Maryland. For those interested in volunteering, complete the application form online. For more information, visit MD Responds.